How to Land a Client with the Power of Presence
I'd like to tell you a little story. It is a tale of a short, curly headed Oklahoma girl and a curious twist of events in the big city that lead to an unexpected way to land a client and a fulfilling business relationship. Once upon a time…
It was my first year in LA and I was still trying to build my community of new friends in this big city.
Thankfully, I was able to plug into a great group of people who also loved to go salsa dancing on the weekends. Dancers are always a welcoming group and I've always found great friendships from the swing and salsa communities.
So, one of the girls decided to throw a house party. They cleared the furniture in the living room and turned up the speakers. It was a blast. Few things in this life are better than a salsa house party. Just sayin'.
Not everyone there danced salsa, though. So, quite a few people (most of the guys) were on the sidelines enjoying the music and sipping beer, but the did want to learn. So, the house party morphed into a salsa class. Guys lined up on one side, girls on the other. The two best dancers in the group broke down the basics and then shared a few moves with more flair.
Then things started to mellow. The group was pretty danced-out and the event turned into the group of us just talking.
At some point, I still can't remember when, why, or by whom, but someone suggested that we play a game of charades.
My nerdy side kicked. I was trying to play it cool in front of my new friends, but on the inside I was clapping and jumping up and down with joy at the idea. My family and I have always played board games and parlor games. During the holidays, it's my favorite part of the season. (Screw the gifts! Let's play some games!)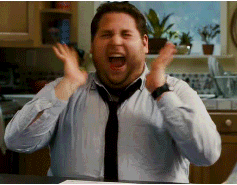 Everyone at the party was on board to play, and I was getting super excited. But then the game wasn't getting organized. Side conversations would happen. The energy of the room would get deterred. Someone would bring up charades, and once again everyone would say that they're in, but nothing would happen. After we went through about 3 cycles of this, I couldn't take it anymore. Charades was going to happen tonight!
So, with some friendly authority in my voice, I started rounding up the chickens. And within a few minutes we were playing charades and having a great time.
Victory.
A few weeks later I got a text from a girl I met at the party. She said that she wanted to get together and talk about what I do. I thought it was a little odd, because I didn't even realize that she had any clue as to what I do for a living. But, I was more than happy to meet up with a cool chick for drinks. Could make a new friend out of it at the very least.
When we met up, she shared with me what triggered her to want to meet.
Apparently, I made an impression when I took charge of the group to play the game of charades.
"Uh oh," I thought. I probably overstepped my bounds. Did my assertiveness turn into bossy? Is she about to put me in my place?
"I was really impressed with how you handled yourself in that situation. I was amazed at how you were able to get everyone to participate, and at no point did you come across as bitchy."
Oh! Phew!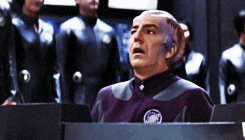 "It really stood out to me and then I asked around as to who this chick was and what she does. When I learned that you help people with their personal influence, I was sold. So, what would it look like to work with you?"
Since that conversation, she has been my client for almost 3 years. While working with me, she has landed 3 promotions and is up for a 4th. She had stepped into a leadership role within her Fortune 500 company. She is managing a small team and heading up one of the company's multinational projects.
So, why share this story with you?
Well…
1) I think it's cool 🙂 You never know what action can attract your perfect client.
And
2) We often think of influence as what we say. But I think this instance helped me see, in a real world situation, how our presence and actions can be just as influential.
We know that children watch our every move, constantly learning and interpreting. But maybe we shouldn't take for granted that people do the same. Our friends. Our colleagues. Our employees. Our clients.
So, what is the lesson that you can learn from all this? Easy.
Walk your talk.
…. And play more charades.