The Most Common Lie You Tell Yourself in Business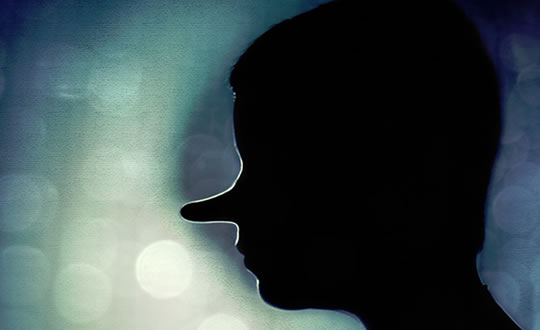 We are drowning in data. We are living in sensory overload. So, the first challenge for an influencer (or any person, for that matter) is to focus. To build the skill of ignoring the inconsequential and honing in on the valuable.
Having observational focus in a conversation is critical. However, what most people don't realize is that after that conversation is over, a new battle is waged.
In your conversations with your mark – the person you are wanting to influence, you will detect clues and influential triggers. With every point of leverage you discover, you feel a buzz of accomplishment. You spot one! Then, you see more clues popping up left and right. You're rocking it!
And then, you will tell yourself the biggest and most common lie that we all have said.
"I'll remember." As in, "I'll remember all of these triggers and leverage points later on when I need them. Who knows when that will be, but I'll remember."
Doh!
You fool yourself into believing that your newfound observations are so well-anchored in your mind that you will undoubtedly remember them at some point in the future.
False!
The second your conversation with the mark is over, the never-ending stream of outside data will flood your mind once again. A song on the radio will spark a memory or, more likely, a solo dance performance in your car. A Buzzfeed quiz will tell you which city you should live in. An email from your boss will send you into a panic. It won't stop.
And just a short time later (even just 10 minutes later), you're asking yourself, "What was that thing I noticed about that person?"
Stop lying to yourself!
Come to grips with this truth: you will forget. And your swiss cheese brain will lead to missed opportunities – which usually results in:
fewer sales

stagnant careers

and friction-filled relationships.
How can you ease the burden on your overloaded brain?
The answer is simple. The practice is easy. It's just the discipline where most people fall short.
The answer? Write it down! Simple, right?
Of course, the trick to this is writing it down in a place where you can find it quickly and easily.
Thankfully, you have a few options:
Evernote:
Evernote is my go-to application. It's become my outside brain.
(That sounded grosser than I anticipated. But it's also like an Ood, so I'm good with that.)
What I love about Evernote is that I can access my notes from the cloud at any time. It syncs everything to all of my devises. Plus, notes can be text, voice recordings, or pictures.
Email:
You could always send yourself a quick email with the observations. Create a rule in your email system that anytime an email with the subject line [Profile] is sent, it goes to a Profile folder.
Hardcopy:
Or, you can always go the old school route and write it down on a piece of paper. However, I urge you to take a picture of the written note and put it into a filing system of some sort. You not only want to write down your observations, but you also want to be able to access them at a moment's notice. That's why I lean to more digital options.
Of course, observations are more effective if you know what to observe. Profiling someone and finding their influential triggers takes time and skill. Knowing specifically what to look for will shortcut you observational time and energy.
That's why I created the Covert Profiling Tool!
The Covert Profiling Tool is a one page template that gives you insights into 7 influential layers that you need to look for.
Oh, yeah. Did I mention it's FREE?
Get you free copy of the Covert Profiling Tool here. It's also a fillable pdf, so you can reuse the template over and over again.
Get your copy now. That way you will have an easy one-stop tool for all of your influential observations!